Activiteit
An Evening of Doubt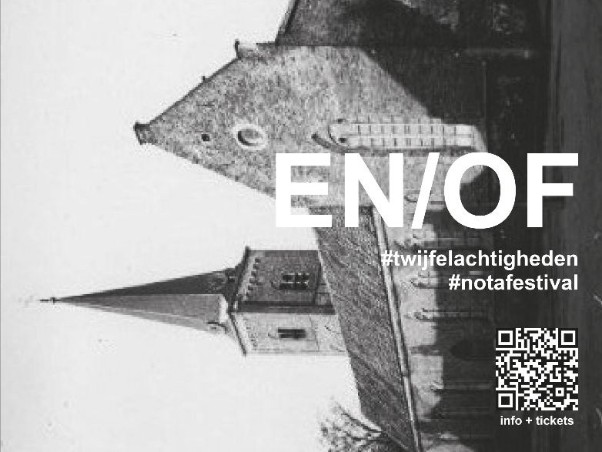 I DOUBT / YOU DOUBT / WE DOUBT 

In Twijfelachtig Heden, the journey towards Icarus Festival 2023, we organize a number of evenings to explore and practice the subject of Doubt together.

An Evening of Doubt
This event will be conducted in English / On Thursday December 1, we will make connections between IMPROVISATION and DOUBT in a moment of improvised music, performance art, discussion and reflection. A number of Dutch and international students of the Musician 3.0 program of the HKU conservatory will be present to share their improvisational experiences and doubts. No distinction is made between artist and audience - everyone is free to play and perform and experience the freedom of improvisation. Let's allow ourselves not to know and celebrate the creativity that comes from our insecurity.

The uncertainty is present
Not knowing what to do is one of the definitions of doubtful. A word we associate with things you better stay away from, people you better not get involved with. What does that say about our relationship with that questionable present? The present in which we switch as quickly as possible to knowing, to being certain, trying to fit into a picture as best as possible so others can understand; reliable for those who like to get what they expect, but possibly not so true to themselves, leaving little room for possibilities (just) off the beaten track.
We may not know what to get there, in that doubt, in being somewhere in between, in that corner, because above all we have learned not to be there. We will explore what can be gained there during this evening and subsequent evenings. Be hesitantly present or doubtful in full effect.
An Evening of Doubt: Improvisation
Date / Thursday December 1
Start / 19.30 uur
End / 22.00 uur
Location / De Kabaalmakers / Boot 2K
De Ceuvel / Korte Papaverweg 4 / 1032 KB Amsterdam
Contact / uitpakker@vitamine-z.nl
Locatie
De Kabaalmakers / Boot 2K
De Ceuvel / Korte Papaverweg 4 / 1032 KB Amsterdam